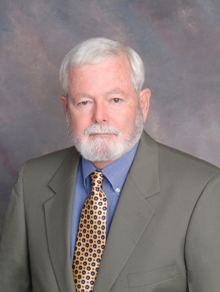 Personal Financial Advisor
Bob Pitner has been a personal financial advisor with Investors Financial Advisors since its inception in 1997.  He served in the same capacity for nine years with American Express Financial Advisors, also in Roanoke, VA.  His prior experience includes publications manager with Dominion Bankshares Corporation and a career as journalist and teacher in Missouri, Ohio and Virginia.  He spent five years in the Marines, part of that time in Vietnam.
Bob is active in the Izaak Walton League of America, currently serving as president of the Roanoke Valley Chapter.  He has also been active in the Boy Scouts and is a member of the Covenant Presbyterian Church.  Bob holds a B.A. in history from George Mason University and a M.A. in journalism from the University of Missouri.
Bob and his wife, Jeanne, live in Roanoke and are parents to two grown children.  He enjoys reading, hunting, fishing, canoeing and camping.